Since it's Valentine weekend, I thought I'd share my love story with all of you this week. The story behind why India's first homegrown flavoured sparkling water brand started!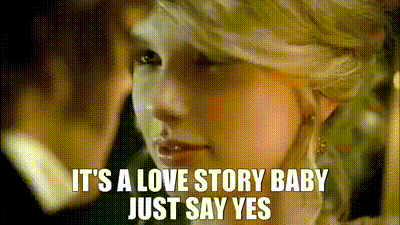 The Beginning

It all started when I moved to the USA to pursue my MBA at Babson College. In my first few weeks there, I noticed people drinking this fizzy drink called Sparkling Water. It sounded fancy, but having been in India all my life, I had no clue what it was. To be completely honest with you, I had equated consuming copious amounts of carbonated beverages with the rising obesity problem. Could I BE more wrong?
The First Meeting
As I was figuring life out at B-School, I started to get a little curious about this Sparkling Water. Everyone around me was drinking it - grocery stores had dedicated aisles to this. In fact, a roommate used to drink a lot of Sparkling Water. What was this enigma? 
Curiosity got the better of me. Turns out Sparkling Water was quite refreshing - fizzy, flavoured, no sugar, no sweeteners. But it seemed too good to be true. This well-found scepticism came from my experience of carbonated beverages in India. They were all sweet!
I knew this because I was an unhealthy kid who had borderline cholesterol & asthma around grade 10. When I started to take my health seriously, I went cold turkey on all unhealthy food, especially soft drinks. It turned my life around. I fought cholesterol and was even able to do an actual push-up! 
The Conflict
One of the first searches I did online was - What is wrong with sparkling water? It had to be unhealthy. I had already resigned to the fact that I couldn't enjoy a fizzy drink without carefully planning my sugar intake for the rest of the day. This Sparkling Water seemed to be questioning everything I knew about fizz.  
The more I searched, I realized that nothing was wrong with Sparkling Water. That's when I started getting the butterflies. 
Happily Ever After
By the end of my first year (2019), I was hooked. I was having Sparkling Water all the time - while studying, with my food and instead of water. When I visited home for the summer, I wanted to introduce my friends and family to Sparkling Water. But I couldn't find it anywhere. All I could find was expensive, imported, unflavoured sparkling water and that's not what I fell in love with! 
I just couldn't understand why such a massive category was absent in India, especially given our large diabetic population. This is when I took it upon myself to introduce fellow Indians to Flavoured Sparkling Water - a testament to my love. My grand gesture!
This is How I Met My Valentine. There is more to this story, but that's for another time! I hope you and your Valentine have a wonderful week. 
May the odds be ever in your flavour,
Gaurav Khemka